Inclusion and Equality in Contemporary Urban Housing: The Case of Riga
Abstract
The residential environment plays a significant role in a city's sustainable development. It should also contribute to inclusion and equality in the socio-cultural dimension. Each year in Riga, capital city of Latvia, new residential developments appear. Little is known about how these developments contribute to the overall goal of sustainability, especially in terms of inclusion and equality. This research focuses on several issues related to inclusion and equality in Riga's 21st century residential developments, with the aim of gaining a deeper understanding of current trends as well as possible evolution. Theoretical methods include analysis of urban and architectural plans, legislation, strategies, development programmes and other documented sources. Empirical methods include field studies and the analysis of statistical and sociological data. The major findings indicate that the first steps towards sustainable urbanism have been taken. However, isolation, creation of gated communities, urban fragmentation and segregation have led to a mediocre situation in terms of inclusion and equality. The current situation should be improved in order to increase the quality of life of all citizens and to contribute to the goal of sustainable development.
Keywords: residential environment; inclusion and equality; sustainable urbanism; housing developments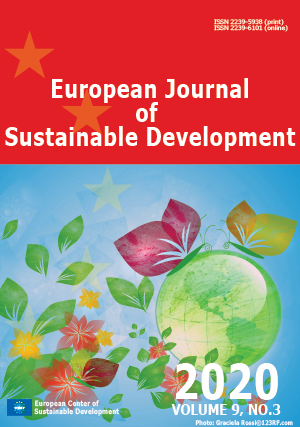 Downloads
How to Cite
Freimane, S. . (2020). Inclusion and Equality in Contemporary Urban Housing: The Case of Riga. European Journal of Sustainable Development, 9(3), 27. https://doi.org/10.14207/ejsd.2020.v9n3p27
License
This work is licensed under a Creative Commons Attribution-NonCommercial 4.0 International License.