Sustainable Tourism Development in Russia: The Case of Baikal Harbour Project
Abstract
Currently, the Russian government has announced the creation of 9 tourism and recreational zones, which have preferential taxation and are designed to develop domestic and foreign tourism. The paper considers the prospects for the development of the Baikal region concerning Special economic zone of tourism and recreation "Baikal Harbour". The complex approach was used which included the variety of methods such as landscape and geochemical research, the study of contemporary environmental situation in order to assess the prospects for the development of recreation and nature protection. To assess the prospects for the region development as the local population see them the sociological survey was carried out. The SWOT-analysis revealed the positive and negative factors of territory development. To meet the priorities of socio-economic development of the Republic of Buryatia it is optimal to encourage the growth of Special economic zone "Baikal Harbour". The impact of this zone is believed to be nonthreatening in comparison with unorganised tourism. The diversity of tourism and entertainment creates the necessary conditions for the efficient spending of tourists having a rest in the resort, and provides cash flow, allowing compensate all the investments in basic facilities and tourist infrastructure.
Keywords: sustainable tourism, environmental management, special economic zones, Baikal Harbour, Lake Baikal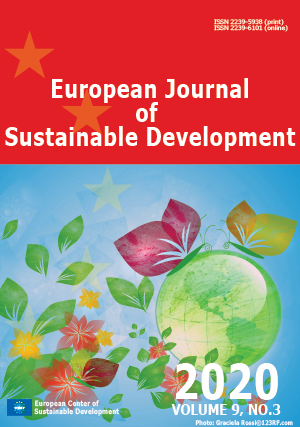 Downloads
How to Cite
Kirillov, S. ., Sedova, N. ., Slipenchuk, M. ., & Vorobyevskaya, E. . (2020). Sustainable Tourism Development in Russia: The Case of Baikal Harbour Project. European Journal of Sustainable Development, 9(3), 179. https://doi.org/10.14207/ejsd.2020.v9n3p179
License
This work is licensed under a Creative Commons Attribution-NonCommercial 4.0 International License.