Legal Grounds for Social Work Organization in Rural Communities of Ukraine
Abstract
One of the forms of social work organization in rural areas is the work of united territorial communities created in the course of administrative reform in Ukraine. Such social services in the community can be developed on the basis of a local school, turning it into a comprehensive center of social work with children and adults, families, the elderly and the disabled. The center can employ social educators and social workers, cultural organizers, medical social workers, psychologists. Lawyers, economists and other specialists can be involved as consultants. Analysis of socio-economic problems of the modern Ukrainian village allows to design the main directions of social work in the community: socio-pedagogical patronage at the place of residence; individual social patronage; programs of individual support of children and parents "at risk"; advisory points; charity events; pedagogical psychotherapy; educational courses for children and parents; initiative groups, clubs of assistants of social pedagogues; employment of adolescents and young people. During our research, villages with a high, medium and low level of organization of social work were identified. Along with the negative tendencies, sprouts of a new, creative attitude to work with the inhabitants of rural areas were revealed. This work is based on a systematic approach to the organization of institutions and associations of socio-educational and cultural orientation.
Keywords: administrative reform, social work, rural community, united territorial community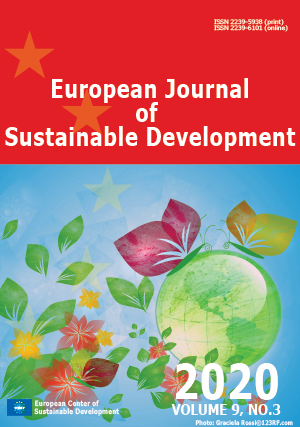 Downloads
How to Cite
Vasіuk O. ., Gulac, O. ., Shust, V. ., Marchenko, S. ., Halai, A. ., & Halai, V. . (2020). Legal Grounds for Social Work Organization in Rural Communities of Ukraine. European Journal of Sustainable Development, 9(3), 503. https://doi.org/10.14207/ejsd.2020.v9n3p503
License
This work is licensed under a Creative Commons Attribution-NonCommercial 4.0 International License.