Measuring Innovative Employee Behavior in an Enterprise – Methodological Aspects
Abstract
Innovativeness is currently one of the basic determinants of development and building competitiveness in modern organizations. It is conditioned by a number of factors, among which an important group are internal factors related to the activity and participation of employees in the generation, development and implementation of innovative ideas, among other things. Modern enterprises cannot limit themselves to active adaptation, but should themselves become innovative organizations characterized by skillfulness in creating, implementing and disseminating innovations. The aim of the study is to present the concept of measuring innovative employee behavior in the internal perspective of the organization. The article discusses the main methodological problems regarding the employee innovation measurement model. The implementation of the objective required reviewing the literature and developing an independent research model. The novel nature of the issues raised, together with the high relevance of the research problem at hand, prompted the need to pay special attention to the correct design of the research process. As the literature indicates, decisions made at the design stage of research, and further diligence in implementing those decisions, determine not only the quality of the research project itself, but more than anything, the credibility of the conclusions drawn on their basis.
Keywords: innovative behaviours, employee behaviours, stimulate innovations, research methods, scientific research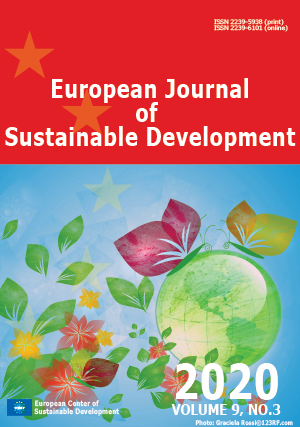 Downloads
How to Cite
Wyrwa, J. . (2020). Measuring Innovative Employee Behavior in an Enterprise – Methodological Aspects. European Journal of Sustainable Development, 9(3), 565. https://doi.org/10.14207/ejsd.2020.v9n3p565
License
This work is licensed under a Creative Commons Attribution-NonCommercial 4.0 International License.