Achieving Sustainability and Biodiversity Conservation in Agriculture: Importance, Challenges and Prospects
Abstract
Concerns over the two-legged march towards sustainability and biodiversity conservation in agricultural landscapes have sparked debates globally; both in research and development, socioeconomics and policy planning. While others argue that sustainable and biodiversity conserving agriculture is impractical, an increasing body of evidence continues to recognise the importance of biodiversity for human survival and environmental stability. Because of this recognition, the UN decided to integrate and prioritise biodiversity conservation in its sustainable development goals. Although the concept of biodiversity is recognised as a potential coping strategy for climate change and crop production challenges; the practicality of its integration in agriculture remains a challenge. In this paper, some of the important prospects that can support and facilitate biodiversity conservation in agricultural landscapes are briefly discussed. While we recognise that the path to sustainability is not going to be easy, we emphasise the need for integrated research from both the sectors of agriculture and conservation to be prioritised, to reconcile productive sustainable agriculture and biodiversity conservation. Such research should target trade-offs and synergies which can make it possible for these sectors to coexist and survive in their coexistence. This will be highly beneficial to facilitate and guide the sustainability and conservation policy planning.
Keywords: sustainable intensification; resilience; biodiversity conservation; ecosystem services; food security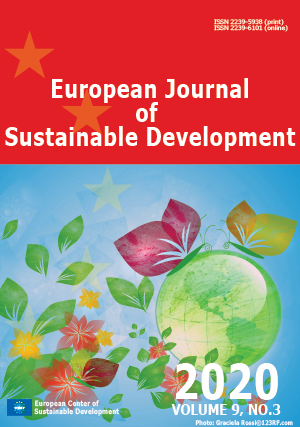 Downloads
How to Cite
Mamabolo, E. ., Makwela, M. M. ., & Tsilo, T. J. . (2020). Achieving Sustainability and Biodiversity Conservation in Agriculture: Importance, Challenges and Prospects. European Journal of Sustainable Development, 9(3), 616. https://doi.org/10.14207/ejsd.2020.v9n3p616
License
This work is licensed under a Creative Commons Attribution-NonCommercial 4.0 International License.