A Study on Flexible Cluster Units for Refugees Camps
Abstract
According to the UNHCR reports in 2017, 65.3 million people are forced to migrate away from their homes. The other dramatic identification is that 22.5 million refugees had to survive in other countries in refugee camps. The shelters that are used in these camps are most of the time temporary shelters which are used during natural disasters (earthquakes, fire, floods, etc.). However, it has been proved that refugees spend minimum 5 years in these camps. Some records mention that 2 generations may spend their lives in these inhumane conditions of camps. All these problems force the review the organization of refugee camps deeply from the architectural point of view. Conceptually, flexibility in architecture basically aims to satisfy physical and psycho-social needs of users. In this study, the design principles of sustainable refugee camps were discussed and flexible design of shelters and clusters considering different family sizes and family needs were developed. 
Keywords: Refugee camps; refugees' needs; modular shelters; flexibility in architecture; refugee shelter clusters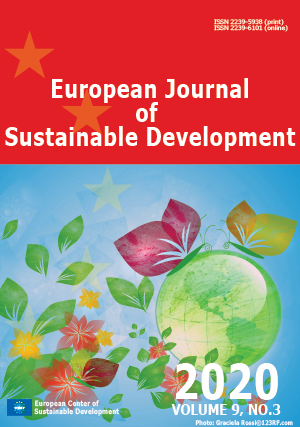 Downloads
How to Cite
Ammoun, M. ., & Uzunoğlu, K. . (2020). A Study on Flexible Cluster Units for Refugees Camps. European Journal of Sustainable Development, 9(3), 641. https://doi.org/10.14207/ejsd.2020.v9n3p641
License
This work is licensed under a Creative Commons Attribution-NonCommercial 4.0 International License.