Tourism Development Strategies, SWOT analysis and improvement of Albania's image.
Abstract
Albania has a range of historical, natural and cultural potentials. The marketing strategies
prepared with the aim to create and develop Albania's tourism and at what stage is the
image of Albania is the subject of this paper. I considered necessary also to conduct a
SWOT analysis on tourism development strategies and communication of Albania as a
tourist destination.
Keywords: Albania, Tourism Communication, Image Management, Destination Branding,
Marketing Strategies.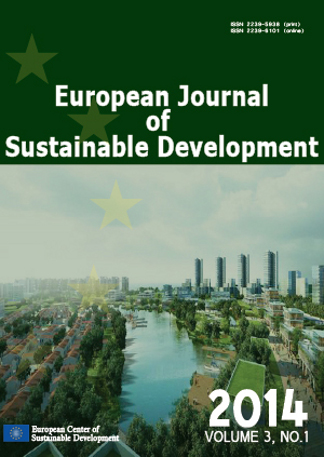 Downloads
How to Cite
Vladi, E. (2014). Tourism Development Strategies, SWOT analysis and improvement of Albania's image. European Journal of Sustainable Development, 3(1), 167. https://doi.org/10.14207/ejsd.2014.v3n1p167