Labour Market and Educational Services Trends in Post-Conflict Territories of Ukraine
Keywords:
sustainable development, promotion of youth employment, post-conflict territories, higher education institutions, migration, labour market, programme approach
Abstract
Promotion of youth employment, especially in the post-conflict territories of Donetsk and Luhansk regions of Ukraine, is one of the key global problems of a country that is a challenge to its sustainable development. Higher education institutions play an important role in this process. They form the labour potential for the development of a region. However, their activities do not always correspond to their (regional) needs. Studies on employment experience and labour mobility of graduates of higher education establishments in Donetsk and Luhansk regions of Ukraine evidence of the extremely high rate of re-profiling of young graduates and / or their migration to other regions of the country or abroad. This article proposes a number of measures, including within the framework of educational reform, to be implemented to reduce youth unemployment both in the region and in Ukraine as a whole. It is noted that it is advisable to intensify the processes of supporting the initiatives of young people in post-graduate vocational training and employment, encouraging them to actively seek employment and to acquire a profession or occupation in demand in the labour market. Attention is drawn to the need for awareness-raising and education in this regard. It is argued that measures aimed at preventing the migration of scientists should be included in national policy documents. It is suggested that special attention be given to the programme approach, which should form the basis of a legal mechanism to promote the preservation of the region's intellectual potential.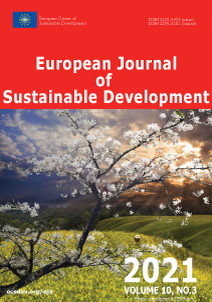 Downloads
How to Cite
Hudima, T. ., Ustymenko, V. ., Dzhabrailov, R. ., Oliukha, V., & Illarionov, O. . (2021). Labour Market and Educational Services Trends in Post-Conflict Territories of Ukraine . European Journal of Sustainable Development, 10(3), 262. https://doi.org/10.14207/ejsd.2021.v10n3p262
License
This work is licensed under a Creative Commons Attribution-NonCommercial 4.0 International License.