Scenarios of the Foreign Investments in the Sectors and Areas Promoting Development of the Tourism Sector
Abstract
The role of direct investments is important for the development of the fields promoting the tourism sector.  The aim of the article is to assess, based on the examples of other countries, what field of the tourism sector needs development and what methods could be applied in Georgia for its promotion. How can tax liberalism promote such a hotel direction as "apart -hotel" status which is growing despite the COVID situation. By investing in apart-hotel, a person receives not only a highly profitable investment asset, but also a flexible financial instrument. The analyses of various investment scenarios will reveal the model of efficient use of the country's investment and resource potential which will be aimed at the development of the sector via investment in the field development promoting the tourist sector development.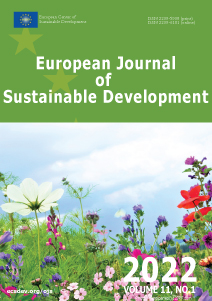 Downloads
How to Cite
Tsintsadze, A. ., & Diasamidze, N. . (2022). Scenarios of the Foreign Investments in the Sectors and Areas Promoting Development of the Tourism Sector. European Journal of Sustainable Development, 11(1), 55. https://doi.org/10.14207/ejsd.2022.v11n1p55
License
This work is licensed under a Creative Commons Attribution-NonCommercial 4.0 International License.