Purchasing of Immovable Property by EU Citizens in Albania. Problems and Solutions During the Integration Process Toward EU.
Abstract
The right to immovable property is a fundamental right under the European Community and the "Economic Constitution" of the EU. But which are the problems that the Albanian state will face and how it should address them when the buying and selling of immovable property from foreigners will be liberalized. In this paper we will specifically focus on the EU citizen right to buy land in Albania. Based on the Stabilization and Association Agreement, signed between Albania. and the EU, for Albania arises the obligation to provide an equal treatment to EU nationals and Albania ones, concerning the right to purchase land. Through analysis of primary and secondary legislation of EU, the decisions of European Court of Justice and the European Court of Human Rights in this field, as well as Albanian legislation, there will be exposed noteworthy problems that Albania citizens and those of EU may encounter during these transactions. By analogy we will see the problems that are currently displayed in the EU member states in this field. We shall conclude that the approval by Albania of the law, which recognizes to the foreign nationals the right to acquire unconditionally immovable property, is not enough. A series of legal reforms are necessary in other areas in order to make possible the exercise of this right in the most complete and effective way possible.
Key words: free movement of capital; ownership; immovable property; Albania integration process; ECHR and  ECJ decisions; Stabilization and Association Agreement.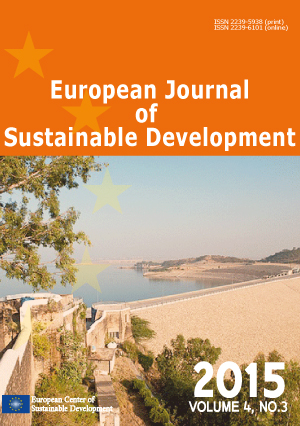 Downloads
How to Cite
Silvana Dode, S. (2015). Purchasing of Immovable Property by EU Citizens in Albania. Problems and Solutions During the Integration Process Toward EU. European Journal of Sustainable Development, 4(3), 109. https://doi.org/10.14207/ejsd.2015.v4n3p109