Contemporary Challenges for Small Open Economies.
Abstract
Abstract
The paper deals with the challenges that national economies all over the world are facing with and discuss how they affect main macroeconomic indicators of national economies, how their harmful impacts can be mitigated and what the opportunities for national economies in such circumstances are. Particular attention is given to the analysis of these impacts on the economies of small developing countries with open markets which are more vulnerable to the economic and political shocks and fluctuations. Alterations of macroeconomic indicators such as GDP, foreign direct investments, unemployment rate, inflation and international trade are analyzed.Respective data and trend analysis are given in the paper for understanding the impact that international economic and political events and processes have on the main economic indicators in the small open economy.By signing an association agreement with the European Union Georgia becomes more integrated into the international economy that implies as opportunities as well as threats. Both of them are analyzed in the paper, possible outcomes are compared and certain recommendations are elaborated regarding the ways the country can use to obtain maximum benefits from the process of integration into the international economy. 
Key words: Open economy, GDP, FDI, Unemployment, international trade.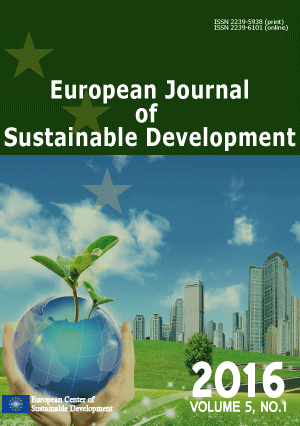 Downloads
How to Cite
Kordzadze, K. (2016). Contemporary Challenges for Small Open Economies. European Journal of Sustainable Development, 5(1), 77. https://doi.org/10.14207/ejsd.2016.v5n1p77