Harmonious Complementarity in Leadership: A Necessary Tool for Environment and Sustainability
Abstract
This paper seeks to argue that harmonious complementarity in leadership remains a necessary tool
that will navigate environmental consciousness and sustainable development in Nigeria. The choice
of harmonious complementarity in leadership is pragmatically intended to utilize the facilities of
local circumstance to address the confronting challenges of our existence. Harmonious
complementarity in this context, implies the socio-cultural integration, co-operation and cross
fertilization of natural and gifted ideas by the people within a defined political entity for the purpose
of confronting a task that is before them. Under this ideal and leadership construction, the collective
opinions of the people are sought and the consciousness of sustaining, protecting, preserving and/or
promoting the environment becomes the collective task of the people; both the leader and the led.
This is because environmental consciousness and positive awareness by the leadership would have
risen to the climax that inappropriate laws and policies that were impairing sustainable development
and negative activities of the human elements on the environment will be a relic of the past. This
paper shall employ analytic and rational methods to drive home its argument.
Keywords: Harmonious Complementarity, Leadership, Sustainability, Environment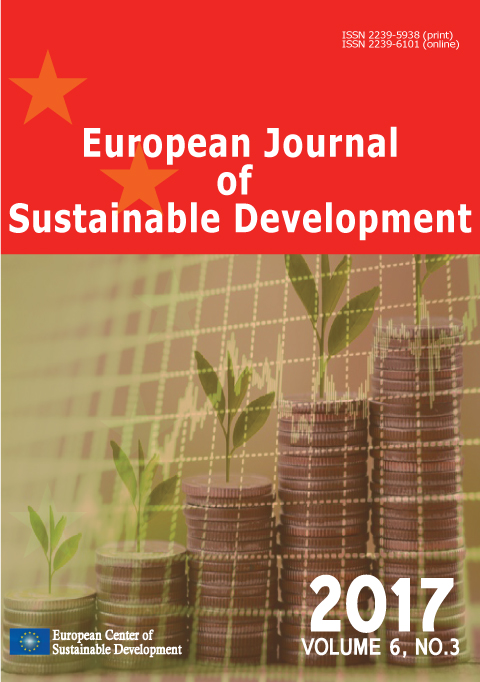 Downloads
How to Cite
Ikegbu, E. A. (2017). Harmonious Complementarity in Leadership: A Necessary Tool for Environment and Sustainability. European Journal of Sustainable Development, 6(3), 141. https://doi.org/10.14207/ejsd.2017.v6n3p141