Healthy and Quality Urban Spaces for Sustainable Development of Heritage Sites
Abstract
This study investigates the ways how urban public spaces that have historical and cultural heritage values can take part within sustainable development process of cities by providing healthy and quality spaces for everyday life. Following the first part which includes literature analysis, the second part explains the reasons for selection of the case study area where the evaluations will carried out. The case study area of the project is defined as the open public spaces between the historical
housing area "Hisar District" and the trade center "Historical Covered Bazaar and Hans District" which created historical city center of Bursa that has a valuable historical and cultural heritage. In the third part, important features of the case study area together with their potentials and problems are
identified. The study ends up with opinions and suggestions about providing healthy and quality urban environments for the case study area.
Key words: cultural heritage, environmental quality, healthy-city, historic city, sustainable urban development,
urban design, Bursa, Turkey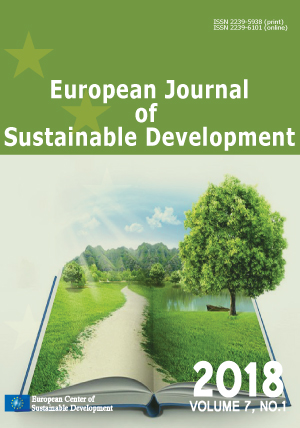 Downloads
How to Cite
Çahantimur, A., Beceren Öztürk, R., & Hemitli Erkan, B. (2018). Healthy and Quality Urban Spaces for Sustainable Development of Heritage Sites. European Journal of Sustainable Development, 7(1), 317. https://doi.org/10.14207/ejsd.2018.v7n1p317