Redesign Educational spaces identity and existing city relationship
Abstract
The task of this paper is to describe the relationship between the architectural buildings plan, addressed to educational spaces, and the context where the same ones are located. Specific attention is made to the analysis of relationship of continuity established between the inner and outer space.
The intention is to go through some examples of architectures where the students are the final users, realized in the Centre and North of Italy during the second half of 20th Century, which might be internationally less well known but appear not less interesting. The goal is to investigate the willing of their creators in innovating the Italian architectural language, called to measure itself with the Modern European Architecture experimentations, but that doesn't interrupt the connections with the history and the identity of its own places.
In defining the relationship that the spaces of architecture establish with the territory and their power of social renewal, educational structures play a key role as a place of exchange and connection with the neighbourhood and with the city where school life and the life of society are called and interfaced with a sharing process that contributes to the conscious development of individuals.
Keywords: Architecture, educational structures, development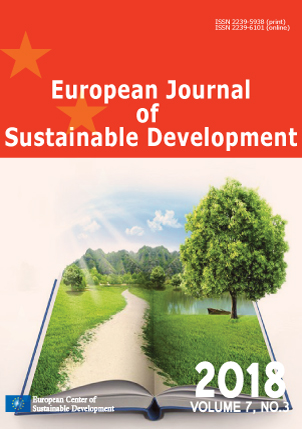 Downloads
How to Cite
Rubino, A. C. (2018). Redesign Educational spaces identity and existing city relationship. European Journal of Sustainable Development, 7(3), 191. https://doi.org/10.14207/ejsd.2018.v7n3p191